The efficient management of resources and procedures is a critical issue for any business. The evolution of business management techniques has grown alongside TICs development since the beginning of the 70's, giving way to what is known today as management computing.
Gradually, management computing has been implemented in all areas of business management (accounting, billing, logistics, stock control) offering ever more sophisticated solutions with a greater capability to handle data which have been integrated in management information packs known as ERP. Current ERPs include tools for the organization of warehousing, production control, logistics, accounting, human resources management, marketing and fleet management. Nevertheless, the majority of ERPs gives a static view of the business and includes very limited functions for forecast, planning and programming.
Production planning and programming are essential activities in all types of businesses. Production planning consists in deciding what, when and how much to produce on the basis of expected sales. Production programming looks to organize and assign the available production resources in an efficient way according to the production plan.
The "Grupo de Sistemas de Optimizacion Aplicada" of the UPV Computer Technology Institute (ITI) has been working for more than 15 years on the development of intelligent business support systems based on high performance algorithms. Amongst other fields, these systems are applied to production planning and programming, optimization of distribution routes or sequenciation of complex production processes. Thanks to this work, the ITI has developed two software packs: ControlStocks and Sekuen that are broadly implemented in the ceramic industry with a particular integration in the production system of Keraben S.L, one of the leading Spanish ceramic producers.
ControlStocks allows production planning based on sales forecasts and production costs. It works with historic results, stock levels and actual orders. Sekuen helps production programming and sequencing taking into account, amongst other factors, product portfolio, production lines, consignments and warehouse availability.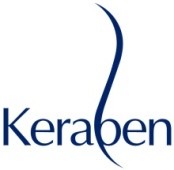 Instituto Tecnológico de Informática